WE ARE AN INTEGRATED AGENCY
We solve brand challenges with insight, creativity and innovation.
We are committed to our clients, our people and our work. 
We are proud of our love of data and aim to create powerful and result driven campaigns on an ongoing basis.
THE SPACE NETWORK
Africa is our domain. We understand the complexity but also its potential. We manage our projects from our three offices in Johannesburg, Amsterdam and Lagos and will be expanding our network further, following our clients' needs to coordinate their interests on the African continent. Here is an overview of all the countries we have been actively engaged in.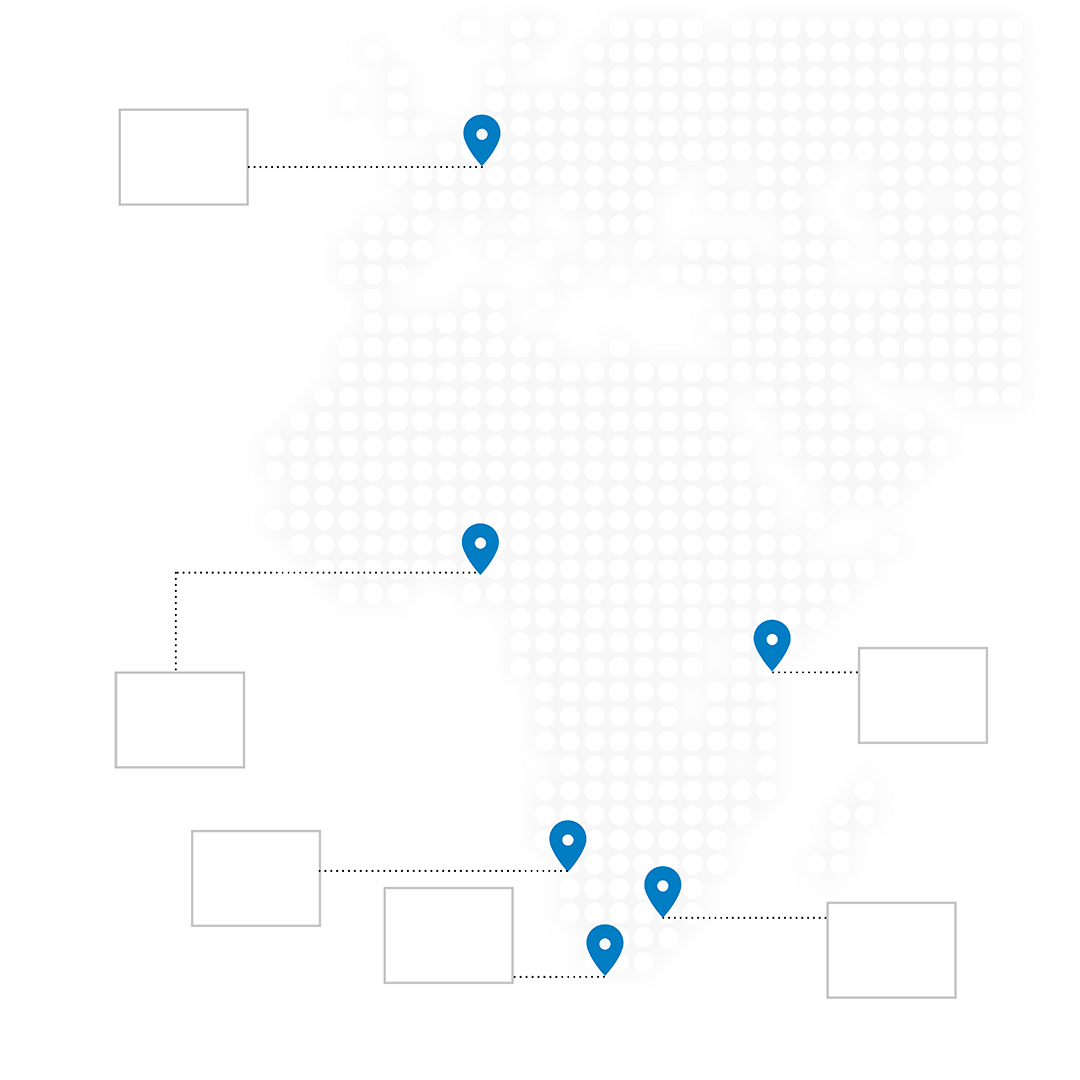 OUR TEAM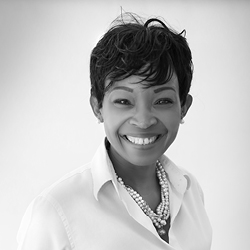 LUNGI MXONGO
DIRECTOR
Lungi holds a higher diploma in Fine Art and Graphic Design and studied Media Management through the AAA School of Advertising in 2008. She has extensive experience working on various accounts. She heads up our media channel services.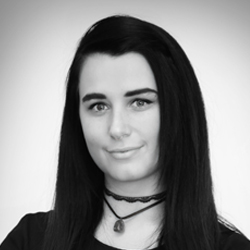 RENATE SCHOLTZ
CREATIVE EXECUTIVE
A multimedia designer by trade, Renate is a creative pixel pusher with experience in print, digital & production design, social media & influencer marketing and creative strategy. Being able to do creative work in her sleep, most of her best conceptual ideas are born during a good night's rest.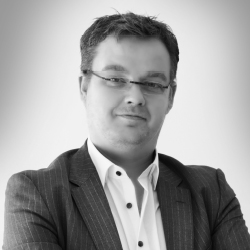 JOHAN PRINS
DIRECTOR: STRATEGY
Valued by his peers as go-to strategist, Johan holds post-graduate qualifications in Psychology, Sociology and Philosophy from University of Johannesburg with over 15 years of experience in communication, media and marketing strategy.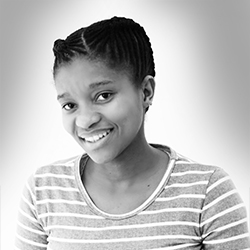 NTOMBI NKOSI
ADMINISTRATIVE ASSOCIATE
Currently studying towards a BA in Psychological Counselling – Ntombi's quiet determination and friendly, professional manner sees her manning the front desk at SPACE headquarters. Her organising skills makes her the go-to person for any administrative issues in the office.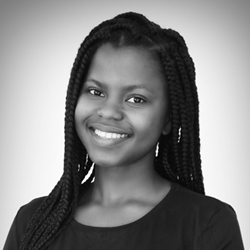 NOMCEBO SIBIYA
RESEARCH AND INSIGHTS ASSOCIATE
A social media and digital marketing specialist with a background in psychology and strategic analytics. Nomcebo brings extensive knowledge in content creation, online communication and industry trends to the Research and Insights department at SPACE.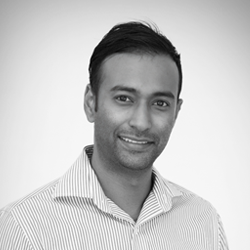 RAFAEL SAIB
MARKETING INTEGRATION MANAGER
Rafael specialises in the field of Sales and Marketing and has a strong background with over 7 years in the automotive industry. Solutions driven and a great team player. Prides himself on strong ethics and keep his values high. "Vision without execution is just hallucination." – Henry Ford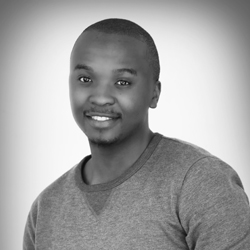 KUTLWANO RAMPHORE
INTERNAL LEGAL ASSOCIATE
An ambitious young South African with a passion for the law, Kutlwano believes in the power of hard work and determination. With an unquenchable thirst for knowledge and steely motivation, Kutlwano is set to climb the corporate ladder in the future.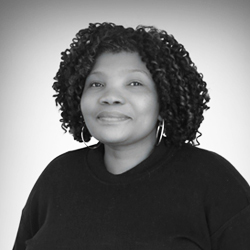 ZANELE MZOBE
ADMINISTRATIVE ASSOCIATE
As an integral part of the SPACE team, Zanele performs a wide range of administrative tasks. Having worked in the domestic industry for 15 years, Zanele possesses good interpersonal and organisation skills. Zanele is keen to develop her personal and professional capabilities at SPACE in order to contribute to the overall success and efficiency of the organisation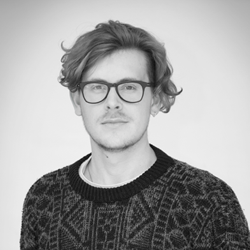 Vincent Pestana
CREATIVE ASSOCIATE
Vincent is an individual who lives to create. He is always on the hunt for the next trend be it from the overseas or local soil. He accepts challenges and works towards figuring out how things are done, and how to get them done quicker. Most of his creative influence spans from Instagram, as he looks at creatives such as fashion designers and world, reclaimed photographers while paying homage to artists from the Basquiat era.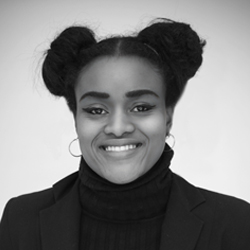 Palesa Ramasodi
INTERN
Dedicated and focused Palesa is interested in applied Psychology in the fields of advertising, communications and related industries. While attaining a post graduate degree in psychology she is in pursuit to study further, with hopes to learn and grow in such a SPACE and be of contribution even in the smallest of services to the company and to all those around her.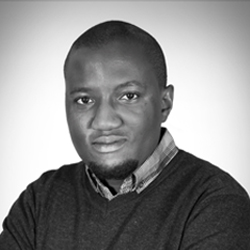 Kenneth Ludere
JUNIOR BOOKKEEPER
A Junior Bookkeeper with Accounting Sciences, Financial Markets and Instruments background. Kenneth brings extensive knowledge in finance and provides SPACE with support on aspects of finance.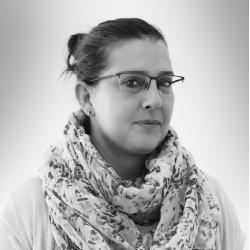 MOYA VAN NIEKERK
MEDIA EXECUTIVE
The seasoned media specialist boasts over 12 years of experience. Being known for her vast knowledge and understanding of everything media, earned her the alias 'Media Encyclopaedia'.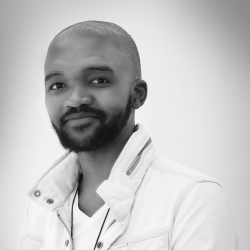 KAGISO SEGALE
SENIOR HYBRID CREATIVE
Creative brand communication professional with a love for content production and an array of additional skillset interests within the creative sphere of the communications industry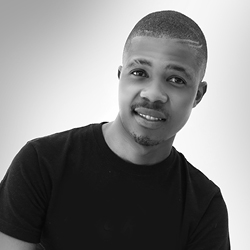 THATO MALINDI
CONTENT ASSOCIATE
With a keen interest in public relations, communications and communication strategy – Thato's people skills and little black book of contacts is a critical addition to the SPACE Content department.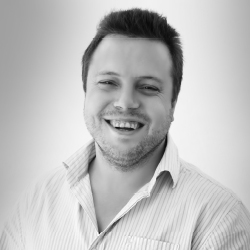 ANDRIES BOTES
FINANCE MANAGER
With a post-graduate BComm qualification from North West University and experience as an Accountant, Andries is the tasked with handling SPACE's financial matters.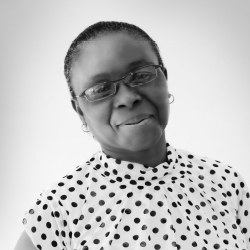 AGGIE PHATE
MEDIA ADMINSTRATION
Aggie has become something of an office institution. Well-experienced in office administration, it is her duty to bring order to, and contain, the whirlwind of activities around her while maintaining an undeniable sense of humour.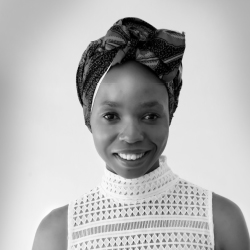 UNATHI MABETA
EVENTS ASSOCIATE
The solution-orientated Events Associate is an on-site event manager. Unathi holds an integrated Media Practices qualification from Boston Media House.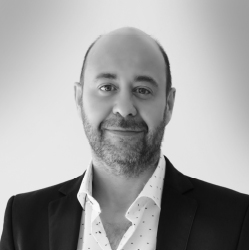 MORNE EBERSOHN
DIRECTOR: OPERATIONS
Morné holds a national diploma in Public Relations. He started his career in advertising. He is known for his strong business sense, attention to detail and ability to conceptualise, supervise and conclude many successful campaigns.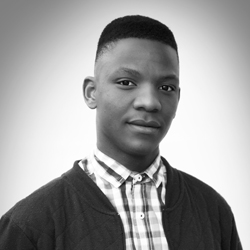 OTIS OLIFANT
RESEARCH AND INSIGHTS ASSOCIATE
Otis is studying towards his marketing degree at the University of Johannesburg and has a keen interest in consumer behaviour. Otis is assisting the insights department in crafting effective strategies for clients.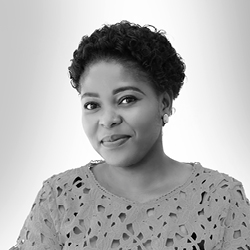 CHARMAINE NDLELA
BOOKKEEPER
With four years' industry experience and a BComm Accounting degree, Charmaine balances sheets with her eyes closed.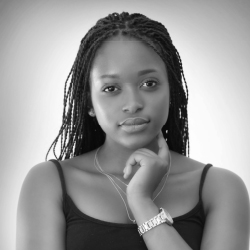 BUHLE GAMEDE
ADMINSTRATIVE ASSOCIATE
Buhle is a young enthusiastic lady, currently completing her BA degree in International Relations at UNISA. She is part of our Administrative staff, managing the reception area and all admin related issues.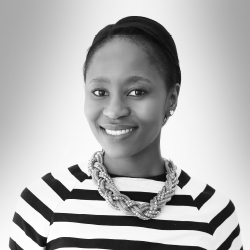 MASENTLE NYANTUMBA
MEDIA ACCOUNT EXECUTIVE
A well rounded media planner with a burning desire to always better herself and, in-turn, the campaigns she schedules. Masentle boasts advanced communication skills which enable her to always deliver the best value for money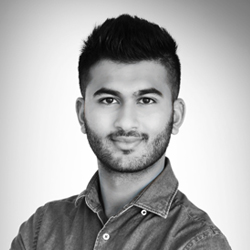 MUHAMMED WADEE
EVENTS ASSOCIATE
A recent Bcom Information Management graduate who takes initiative in assimilating tasks with confidence and humility. Muhammed loves meeting new people and finding creative solutions to logistical and event challenges.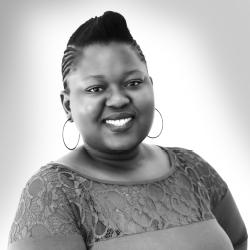 PROMISE MOTSHELE
SENIOR EVENTS ASSOCIATE
Promise Motshele holds a BTech in Music Production from Damelin. With experience as an event specialist across multiple industries, Promise's focus is client relations and an all-rounder tactical event implementer.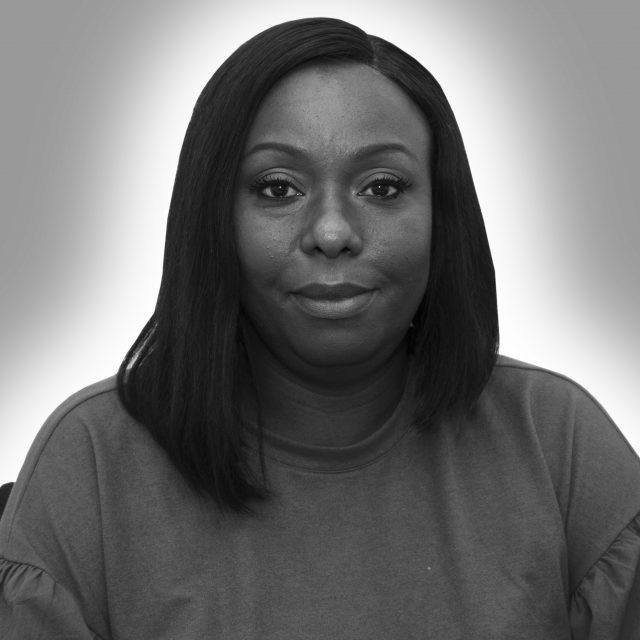 FRANCES EZA
GENERAL MANAGER
Frances has a real hunger for knowledge. highly-skilled and dynamic she holds two degrees in Architecture from the University of Lagos and a portfolio of experience in various disciplinary fields. She utilizes all her wisdom to apply it to developing only the most creative brand concepts. This is who we call upon for unparalleled expertise and a skilled multi-tasker,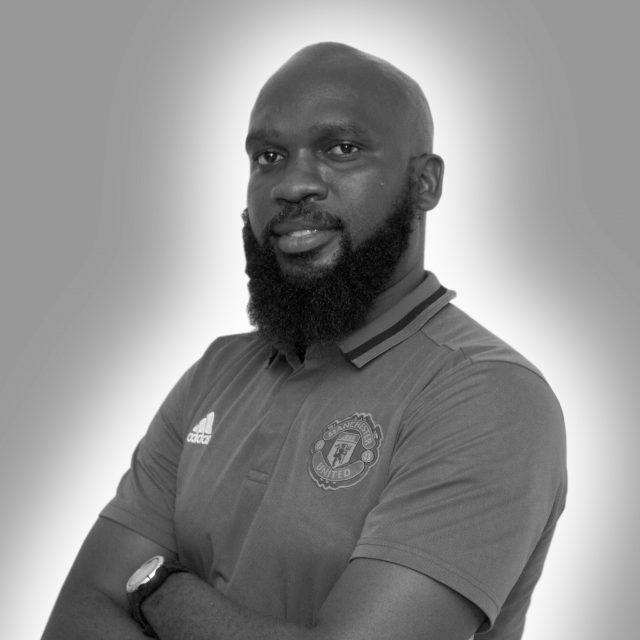 AMECHI KOLDSWEAT
EVENTS & ACTIVATION MANAGER
With the proficient ability to lead, Amechi is an insightful and innovative business and marketing strategist. His skilled eye in trend spotting, market research, creative, account planning and managing experience with countless multinational FMCGs has proven profoundly useful in aiding the company's growth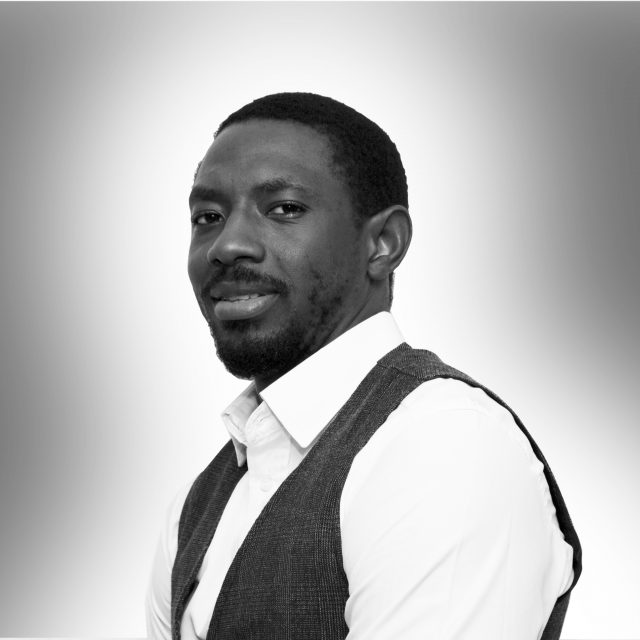 TOMIWA OLAJIDE
STRATEGIC BRAND MANAGER
Holding a degree in Industrial Chemistry from the university of Ilorin, Tomiwa has years of experience in middle management roles and is also greatly appreciated for his knowledge gained through working and implementing creative strategies for many respectable and reputable brands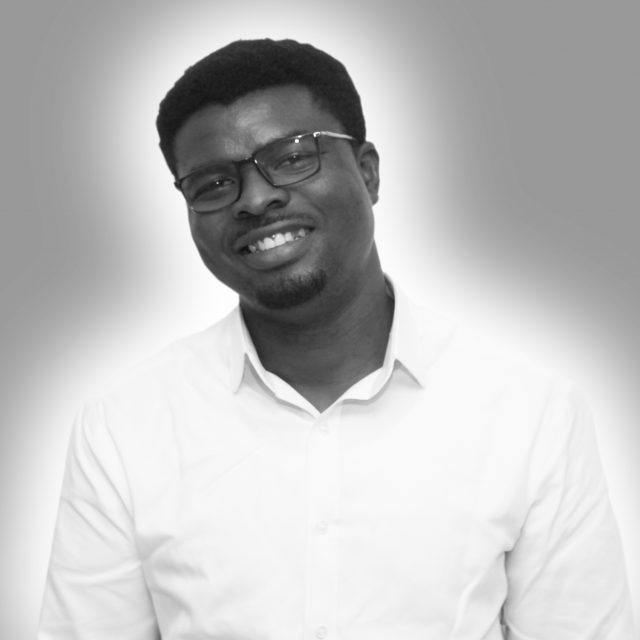 ADEYEMI OLADIMEJI
BUSINESS DEVELOPMENT MANAGER
Adeyemi's vision and passion for innovation is ignited through his involvement in creative endeavours by the company. As a sales and business development strategist with vast years of experience with highly regarded multinational corporations he has garnered a vast range of expertise in marketing and development through note worthy responsibilities and achievements. His success in these areas has proven useful in his ability to be tactful. You can rely on him to the job done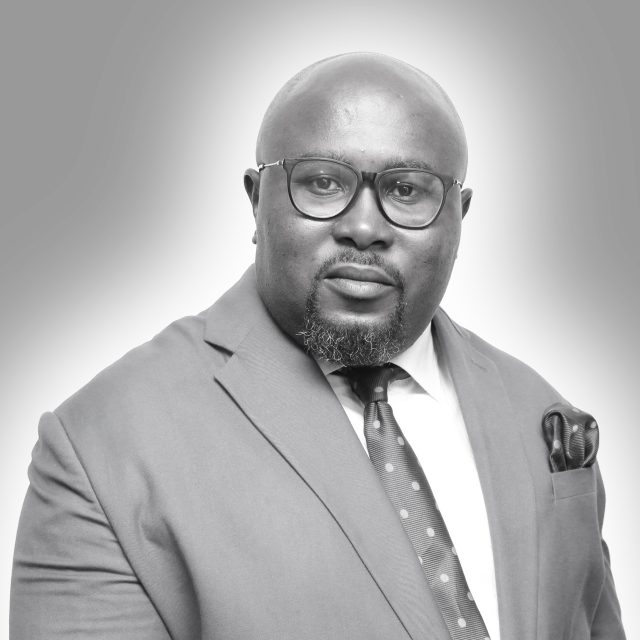 LAWERENCE ETETE
MEDIA MANAGER
This highly accomplished Marketing communications expert forms one of the pivotal foundations of the media planning and buying team. His considerable involvement with top brands has provided him with knowledge in media planning, research analysis and data interpretation. He's sure to apply he's capabilities and knowledge in all Media planning projects